Bank of Cleveland has been lending money for homes for over 30 years and is the largest mortgage lender in Bradley County.  The Bank of Cleveland Home Loan Center is located at 93 North Ocoee Street and is a 10,000+ square foot facility dedicated to mortgage lending.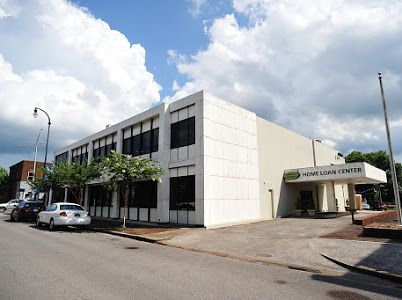 Our mortgage lenders have years of experience and established relationships with local realtors which makes the process as smooth as possible. Let our experts find the right loan for you.
Conventional Mortgages

FHA-VA-RD-THDA Loans
First Time Homebuyers
Jumbo Loans

Adjustable & Fixed Rate Loans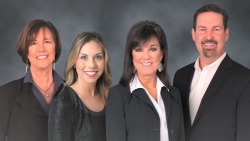 Tammy Self, NMLS# 641503

Traci Hamilton, NMLS# 641500

 


Joe C

ollins, NMLS# 1313532

Breanna Isham, NMLS# 1612425
To always act in the best interest of the client.
To treat others as we would like to be treated.
To deliver superior service every time to every client.
To work as quickly and efficiently as possible without compromise to accuracy.
To comply with any and all laws associated with mortgage lending, accordingly.
Social Security Number

Current and previous addresses for the past two years.

Contact information for landlord or mortgage company.

2 years employment history.

Bank account numbers and balances.
Most recent bank statements.
Most recent investment statements (401K, etc.)
Personal assets and total value.
List of debts with name, address, account number, minimum monthly payment and balance.
If applicable, we may also ask for divorce decree, child support receipts for past 12 months, copy of bankruptcy papers with explanation and explanation of any employment gaps within the last two years. There may also be additional documentation required for those that are self-employed.
There are many different types of mortgage loans, however the basic process is the same:
Prequalify-determination of the maximum loan and best loan type for you.

House Hunt-consult your local realtor to show you available properties in your price range.

Application Process-info from your application will be validated, appraisal ordered, etc.
Underwriting-ultimately authorizes approval of the loan and clears for closing.
Closing- all parties will be scheduled to close. Closing will take approximately 1 hour.
There are many variables that will ultimately determine your loan product and rate of the loan:
Income - most recent tax return and most recent pay stub will be needed.

Debt - your total debt and monthly debt service will be needed.
Credit Score - your credit history will be accessed.
Savings - Balance of savings (typically will include your down payment)
Employment History - your employment history will be verified in the application process.
Appraisal of Home - this will determine the worth or value of the home in today's market.
Price of Home - The purchase price.
Refinancing gives you the flexibility to decrease your monthly payment amount, decrease your payment terms or receive cash out.  Our experienced mortgage lenders can guide you through the process and help you make the decision that is best for your unique situation.  
Go To Mortgage Refinance Calculator